Sound Moves
A music, dance and projection piece.
The Sound Moves Project was a commissioned piece that allowed me to work with a number of young peoples groups to create the digital audio for a dance performance at The Nottingham Playhouse and The Palace Theatre, Nottinghamshire. In a series of workshops, I worked with young people to capture field recordings in the surroundings they were based in which they were then able to later manipulate the sounds to create a piece of music.
Working with young people in sheltered housing, during a series of workshops we created the sound design for the music accompanying the piece. During the sessions, the participants captured and sequenced found sounds, as well as manipulating the sounds to add tonal value to which then could be used in the piece. The young people were able to use recording equipment independently, as well as learning contemporary music production techniques.
I delivered audio workshops to groups of young people using Zoom Recorders to allow us flexibility to capture a combination of sounds from the young peoples settings. During workshops young people were taught how to use recording technology and the important of being able to capture clean audio clips. The group were encouraged to think outside of the norm to create interesting sounds that could be captured. The sessions were able to bring young people that hadn't previously met to naturally work as a team. 
All of the audio in the final track was either recorded or synthesized by the young people and then manipulated in the sessions. Techniques such as using melodyne to 'resynthesize' vocal performances in a unique way, adding FX to any samples to skew the perception of the orginal recording and has a whole, using creative foley techniques to produce the necesscary sound design for the piece. 
The final piece has slight variations in style to meet the demands of the changes in mood during the dance performance.
Sound Moves was co-ordinated by Nottinghamshire County Youth Arts.
Audio workshops delivered in collaboration with Rebecca Smith.
Final Music edit by Jimmy Power.
Dance performed by Royal T Dance Company.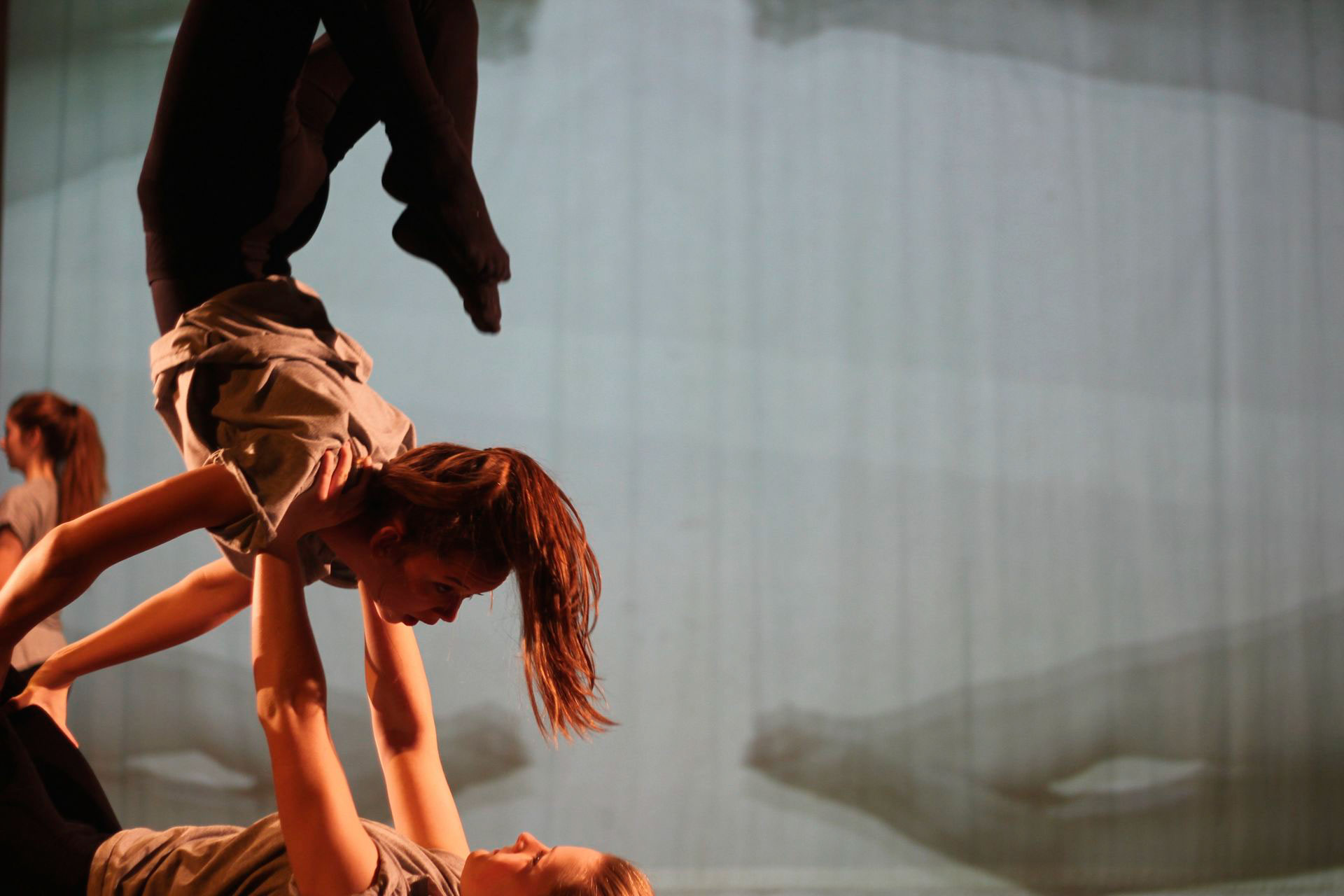 The peice went on to envolve into a dance piece with projections which were delivered by Rebecca Smith. 
The final visual loops were used to create a live visual mix to a performance by Royal T Dance Company at The Playhouse, Nottingham and The Palace Theater, Mansfield.  The piece was choreographed to the music made in the audio production workshops.